AFRICOMM 2018 and AFRINIC-29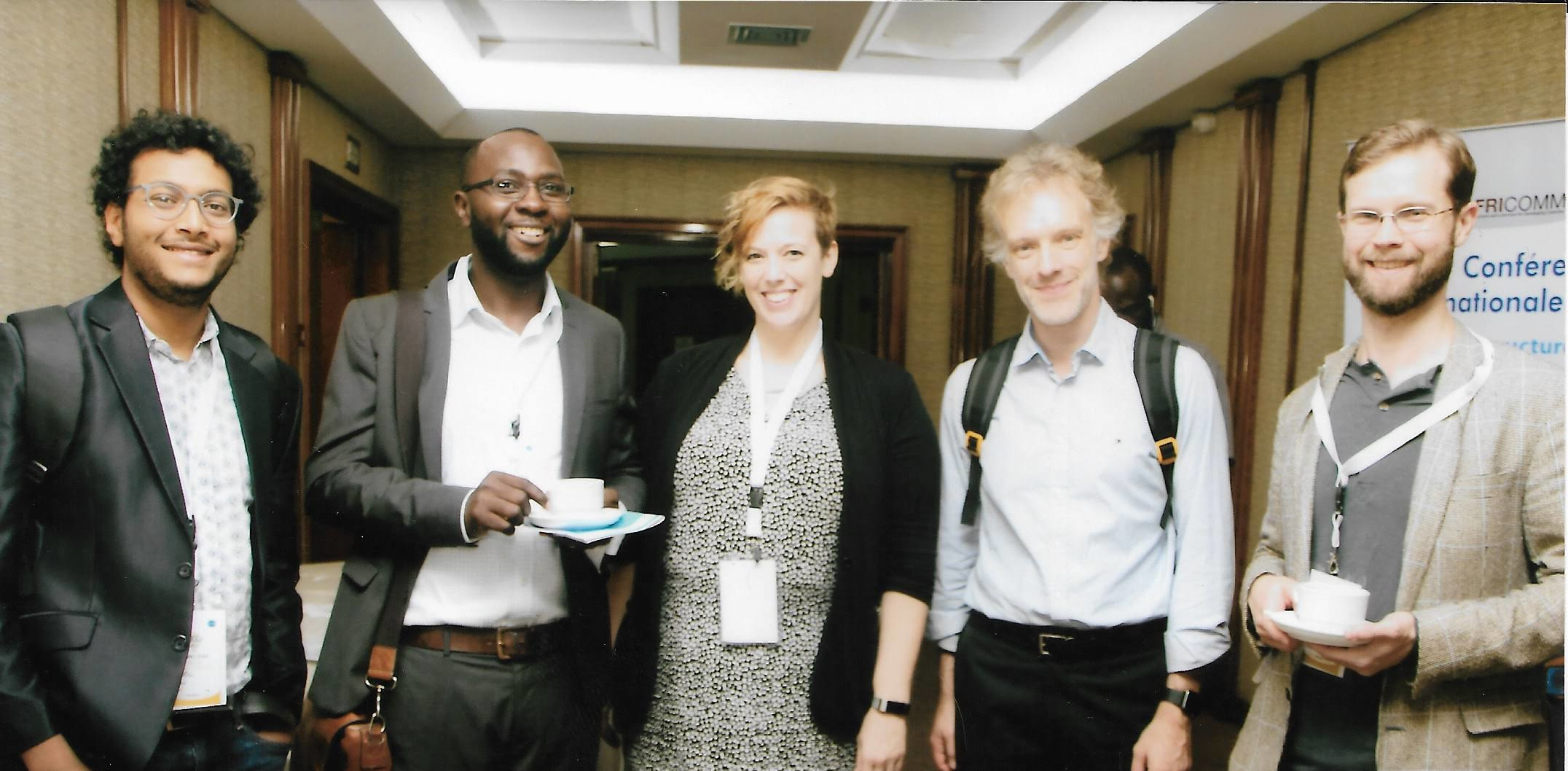 AFRICOMM 2018. Left to right: Amreesh Phokeer (AFRINIC), Josiah Chavula (University of Capetown), Georgia Bullen (M-Lab), Antoine Delvaux (perfSonar), Stephen Soltesz (M-Lab).
In late November 2018, M-Lab was invited to the Internet Measurement Workshop at AFRINIC-29 in Tunisia and to give a keynote about M-Lab and open internet measurement at AFRICOMM 2018 in Senegal. Both trips were a fantastic opportunity to deepen our relationship with researchers focused on the African Internet, learn more about how our platform is serving community needs, foster conversation around open Internet measurement, and identify opportunities for further collaboration, research and tool development to better support the Internet measurement, research and policy community in Africa.